Ridderwebshop Dragonheart
Al meer dan 20 jaar een begrip in Europa!
Mijn bestellijst
0 productenproductproducten
Bekijk bestelling
Product is toegevoegd aan de bestellijst
Terug naar overzicht
Een vroege maaltijd der Vikingen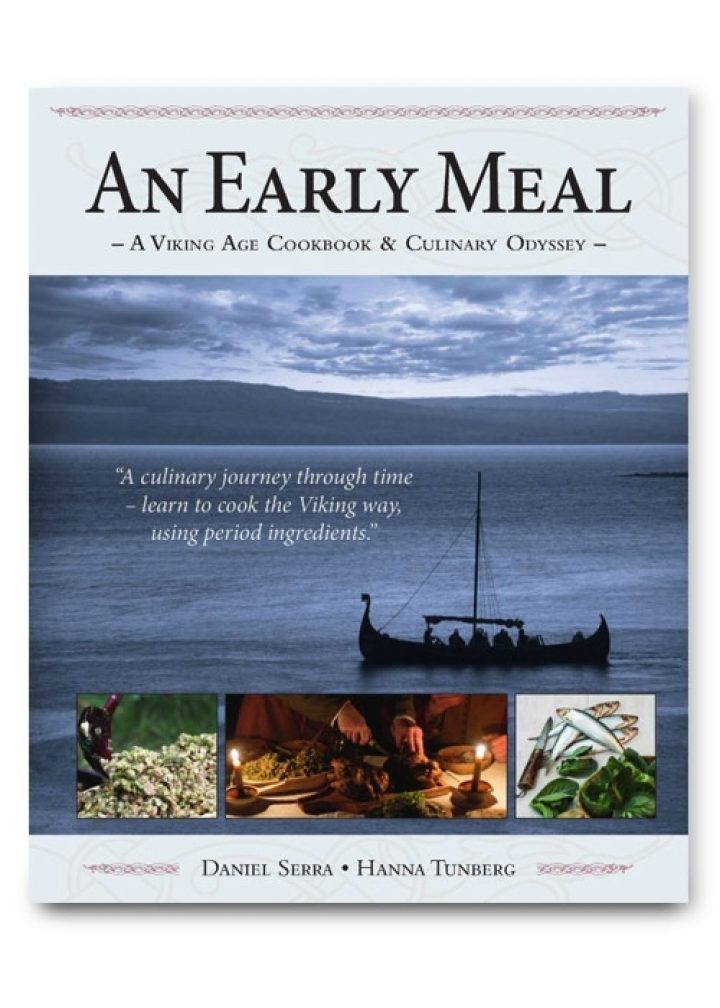 Een vroege maaltijd der Vikingen
€ 39.95
Plaats op bestellijst
Artikelcode: DHBM-2241105605
An Early Meal - A Viking Age Cookbook Culinary Odyssey.
by Daniel Serra and Hanna Tunberg
An Early Meal - a Viking Age Cookbook and Culinary Odyssey is more than just a Dark Age cookbook. It is a combinationof a textbook on early medieval culinary practices and mouthwatering recipes based on archaeological finds and experimental archaeology in Northern Europe.
The book is a result of a 15 year long collaboration between research and experiments of Daniel Serra, culinary archaeologist - experimental archaeologist and doctoral student - and the culinary skills and palate of Hanna Tunberg - foodie, sommelier and archaeologist.
A cookbook and culinary factbook based on what we know today about the Viking Age food culture. Both the recipes and the factbook part are based on finds, literary sources, other contemporary sources and experimental archaeology.
In the first part of the book the authors presents the food of the Viking Age. They describe what one may have eaten during the early middle ages, how the food was prepared and the practices that surrounded eating the food. This chapter is based on the yet tobe finished doctoral thesis by Daniel Serra, archaeological finds from the period across Scandinavia and a range of various other sources.
The second part is a cookbook presented as a journey through Viking Age Scandinavia with 42 different recipes dividedi nto seven geographical areas. The recipes are based upon archaeological finds and experimental archaeology bound together bythe combined archaeological and culinary expertise of Daniel Serra and Hanna Tunberg. Almost all dishes can be cooked just as easily in the kitchen as out in a re-enactors camp. In addition to the background material and the actual cookbook, there are some very interesting appendixes. Not only do we include an Encyclopedic part, which act as a quick reference guide to both food and cooking equipment, there will also be a list of plant finds and a reference for translation of plants, fish birds and other ingredients between English, Latin, Swedish, Danish, Norwegian and German.
Details:
- Language: English
- 192 pages
- 44 recipes
- 67 images and 80 illustrations
- Published 2013