Ridderwebshop Dragonheart
Al meer dan 20 jaar een begrip in Europa!
Mijn bestellijst
0 productenproductproducten
Bekijk bestelling
Product is toegevoegd aan de bestellijst
Terug naar overzicht
Gotische riem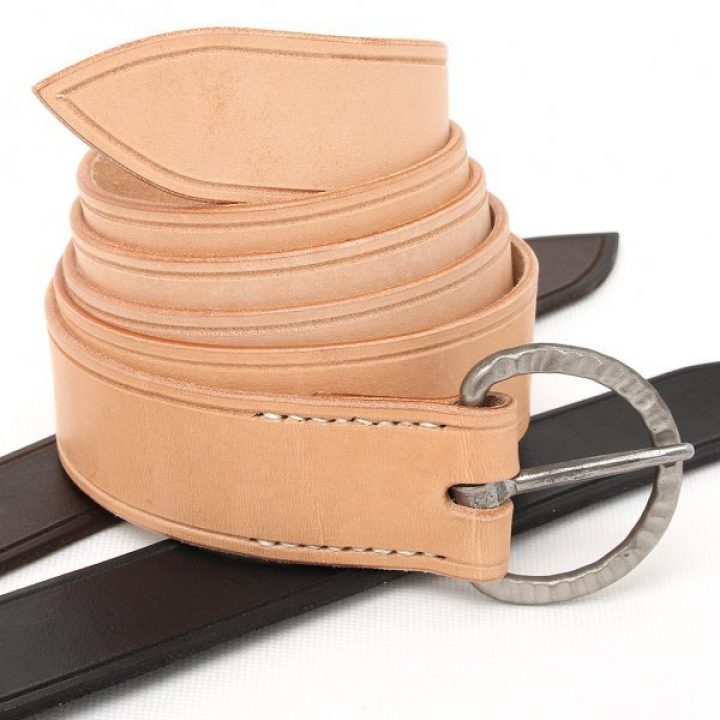 Gotische riem
€ 36.00
Plaats op bestellijst
Artikelcode: hvmak-8510
Gothic belt.
This simple Gothic belt was modelled on a specimen from Bremen.
he belt manifests preserved craftsman skills of the concerned period. A simple hand-hammered wrought buckle with leather of good quality will give its wearer a genuine historical feel.
Up to 4 mm thick cowhide guarantees high durability and firmness of the belt.
The buckle for the belt is made in the traditional manner of manual forging.
The buckle is manually sewn onto the belt's strap with flaxy bleached thread.
The belt's width is 4 cm.
Besides the colour shown in the picture the belt is available in other colours.
You can also choose the belt's length.
Important note:
The buckle is made of carbon steel.
It has to be treated against corrosion from time to time.
We recommend beeswax or oil WD40.

Specifications
Width: 4 cm