Ridderwinkel Dragonheart
De grootste ridderwinkel van Europa!
Mijn bestellijst
0 productenproductproducten
Bekijk bestelling
Product is toegevoegd aan de bestellijst
Terug naar overzicht
Keltisch Zwaard long version hvjk-1653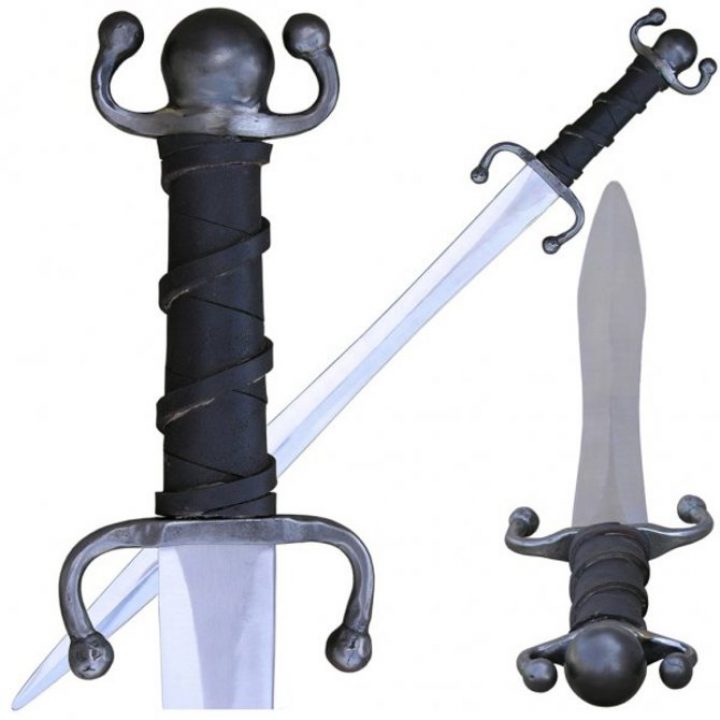 Keltisch Zwaard long version hvjk-1653
€ 279.00
Plaats op bestellijst
Artikelcode: hvjk-1653
Specifications vary from piece to piece; all stated data are to be understood as approximate. The blade is made out of hardened and tempered high carbon spring steel that is not stainless. The guard and pommel is made of steel.

Overall length approx. 87 cm
Blade length approx. 68 cm
Guard width approx. 11 cm
Weight approx. 1,25 kg

The practical | battle-ready version of this sword has a blunt edge ( 2-3 mm ) and rounded point. Such sword was designed to be drawn in a battle or in a stage combat show.