Ridderwebshop Dragonheart
Al meer dan 20 jaar een begrip in Europa!
Mijn bestellijst
0 productenproductproducten
Bekijk bestelling
Product is toegevoegd aan de bestellijst
Terug naar overzicht
Koning Richard Leeuwenhart Tuniek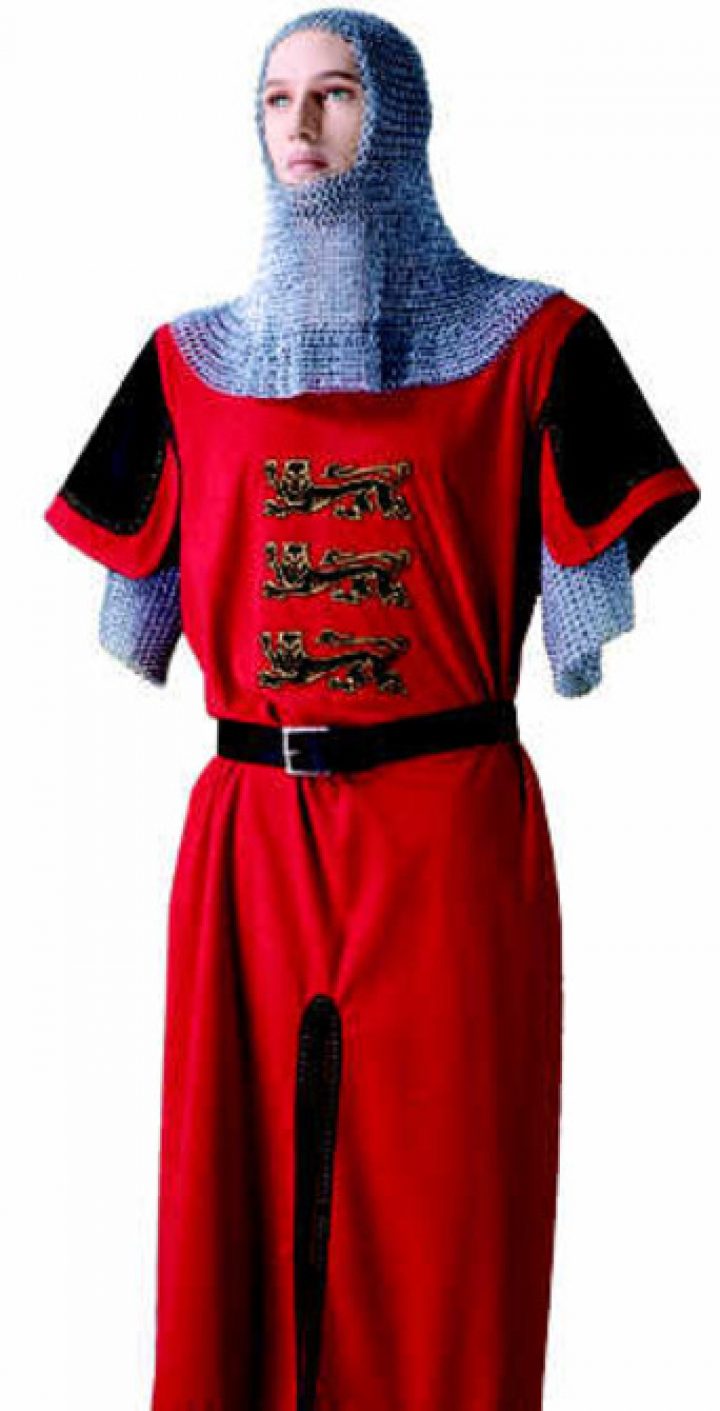 Koning Richard Leeuwenhart Tuniek
€ 175.00
Plaats op bestellijst
Artikelcode: DHK-1526
King Richard the Lion Heart , the second Plantagenet king of England, was born September 8, 1157 and ascended the throne of England on July 6, 1189. King Richard the LionHeart ruled until his death April 6, 1199. Known also as Richard I of England, King Richard also ruled as Duke of Normandy, Duke of Aquitaine, Duke of Gascony, Lord of Ireland, Lord of Cyprus, Count of Anjou, Count of Maine, Count of Nantes and Overlord of Brittany at various times.
At age 16, Prince Richard was already commanding his own army, putting down rebellions in Poitou against his father, King Henry II. Richard became known as Coeur de Lion or, Richard the Lionheart, even before his accession, at the beginning of the Third Crusade when Philip of France was compared with a lamb and Richard with a lion. He convinced his officers in Winchester, around the \"Round Table\" of having belonged to king Arthur's legend and possessing the magic sword \"Excalibur\". King Richard the Lion Heart was a central Christian commander during the Third Crusade, effectively leading the campaign after the departure of Philip Augustus, and scoring considerable victories against his Muslim counterpart, Saladin.