NU VELE AANBIEDINGEN BIJ DRAGONHEART.........KLIK SNEL OP DE CATEGORIE AANBIEDINGEN!!

Ridderwebshop Dragonheart
Al meer dan 20 jaar een begrip in Europa!
Mijn bestellijst
0 productenproductproducten
Bekijk bestelling
Product is toegevoegd aan de bestellijst
Terug naar overzicht
Lord Of The Rings Staf van Gandalf The Grey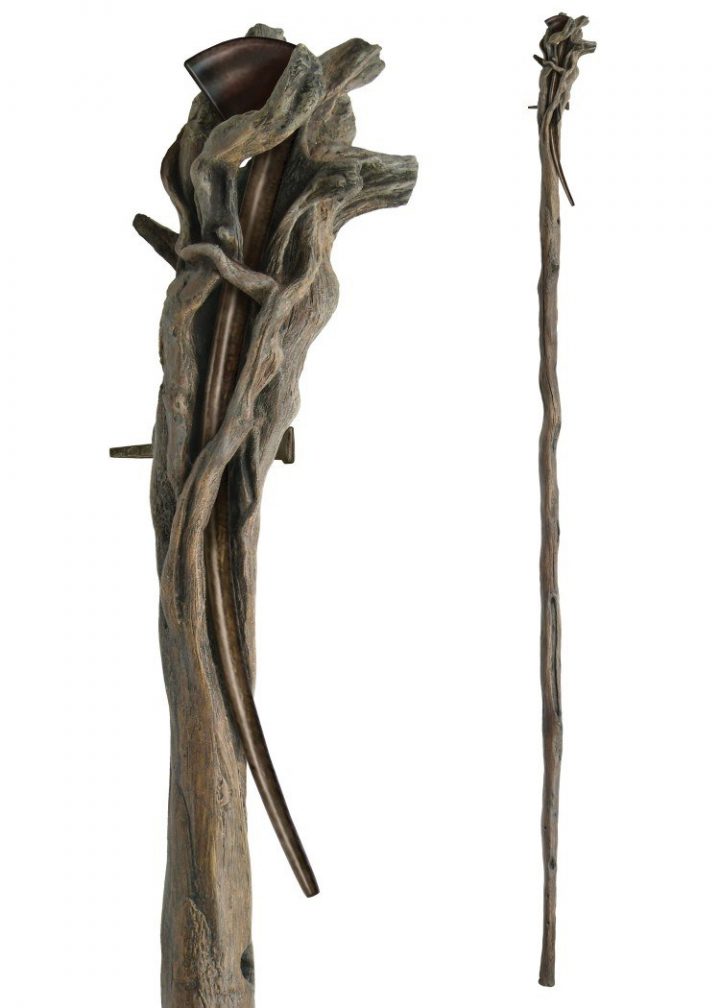 Lord Of The Rings Staf van Gandalf The Grey
€ 329.95
Plaats op bestellijst
Artikelcode: DHBMUC-3108
The Hobbit - Staff of Gandalf the Grey!
Officially licensed movie replica from The Hobbit - The Battle of the Five Armies, United Cutlery
United Cutlery offers meticulously crafted officially licensed prop replicas of a variety of weapons from The Hobbit, including reproduction props from The Hobbit - The Battle of the Five Armies, the third film in the trilogy. Each collectible is precisely replicated from the actual film props created by the world-renowned Weta Workshop. Close attention to detail was a top priority and no effort was spared to make these replicas as accurate and visually stunning as possible.
The staff of Gandalf the Grey is a symbol of his status as an Istari, or Wizard. It was once owned by Radagast the Brown, crafted from an upturned, twisted sapling once crowned with twig and root-like protrusions, but now all broken and worn down. As well as being Gandalf's trusted walking stick and a fighting weapon when in need, it holds a deep magical power. Radagast's rune mark is carved into the side and the crown features a grooved shape that once held Radagast's blue crystal, now serving as a place for Gandalf to store his pipe. Pushed into the side of the staff is a nail spike which Gandalf uses as a tobacco tamper, and was once used to scratch a rune into the door of Bilbo Baggins' home in Hobbiton.
United Cutlery's Staff of Gandalf the Grey is cast in polyresin with authentic details and coloring. The attached polyresin pipe and spike replicas are removable, and the staff comes with a polystone wall display that matches the display design of United Cutlery's other staff replicas from The Hobbit.
Each piece is individually serial numbered.
Details:
- Material: polyresin
- Overall length: approx. 175.3 cm
- Incl. decorative wall mount
- Manufacturer's product no.: DHBMUC3108