Ridderwinkel Dragonheart
De grootste ridderwinkel van Europa!
Mijn bestellijst
0 productenproductproducten
Bekijk bestelling
Product is toegevoegd aan de bestellijst
Terug naar overzicht
Kruisboog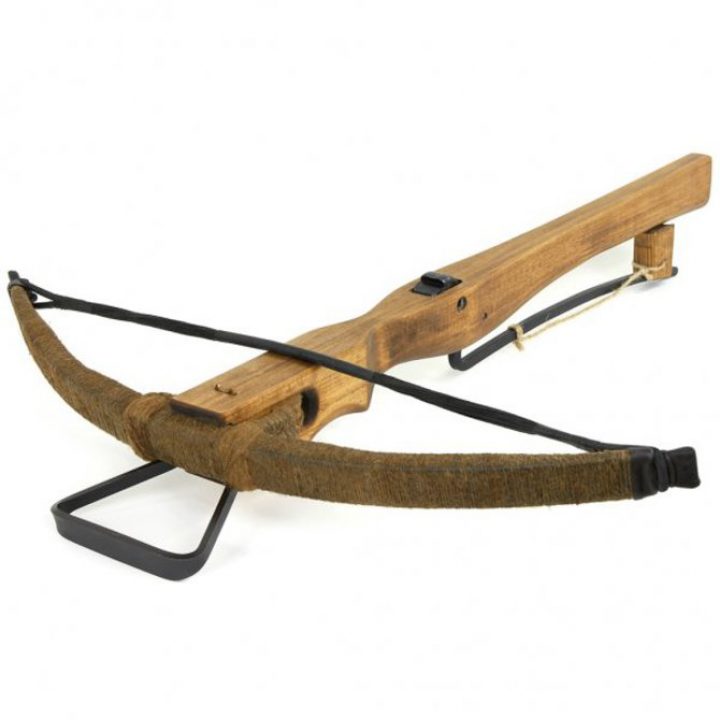 Kruisboog
€ 355.00
Plaats op bestellijst
Artikelcode: hvmak-0501
Medieval Crossbow
As the bow is individually hand-crafted, please understand that data stated below as approximate values.

The crossbow is produced by use of traditional technologies and methods supported by historical evidence.

Specifications of the crossbow replica.

80cm total length

71cm length tiller (stock) made of oak

6x5cm tiller profile at the lathe (prod)

5,4*2,4 cm tiller profile at the end

64cm width of the lathe

the tiller (stock) is made with dark brown colour

the rotary nut (catch) is made of steel and has a diameter of 4 cm and a width of 2.4 cm

the lathe (prod) is made of wood laminate (not steel) and is wrapped with hemp rope, its ends are covered with cowhide

the string is always constructed according to the selected draw weight.

For the draw weight of 70kg it consists of 30 strands Dacron

The lathe is 62cm long

Recommended arrow length 30cm

Available draw weight 15, 35, 70 a 110 kg

Weight 2020g



Please do not shoot from the crossbow without an arrow. This way you can damage the bowstring!