Ridderwinkel Dragonheart
De grootste ridderwinkel van Europa!
Mijn bestellijst
0 productenproductproducten
Bekijk bestelling
Product is toegevoegd aan de bestellijst
Terug naar overzicht
Pijlenkoker hvpef-904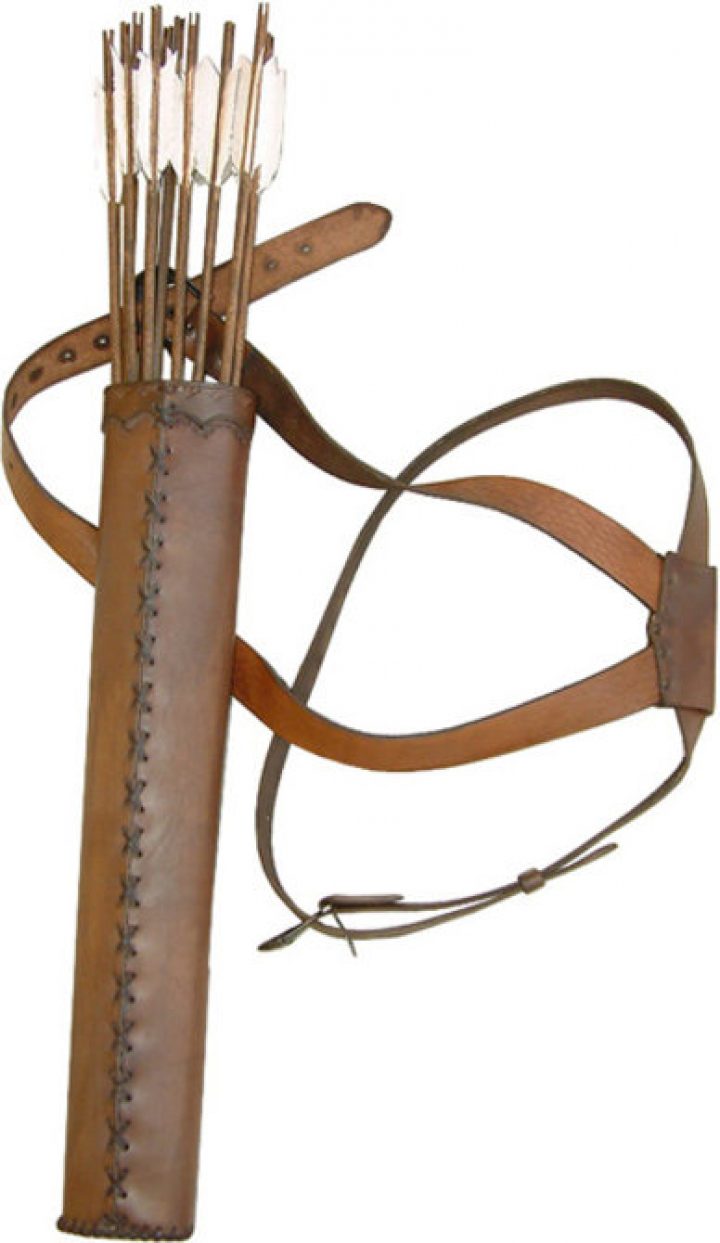 Pijlenkoker hvpef-904
€ 119.00
Plaats op bestellijst
Artikelcode: hvpef-904
Leather quiver with straps
The quiver for arrows belongs to the oldest used products dating back to time immemorial. The quiver is used to carry and store various types of arrows. In the past the quiver used to be made of various natural materials. Material that was easily accessible was leather from various hunted species. This quiver is made of 2.5-3 mm thick smooth cowhide. The strength of this product is its overall firmness and resilience. A bracing is sewn onto the quiver's upper part and besides the reinforcement it also functions as simple decoration. The quiver can carry between 15 to 25 arrows. The quiver's width is 9 cm.

The quiver is worn suspended on the back. Based on the type of archer it is produced for right-handers and left-handers (this should be specified in the order). It is attached with the rear and side belt.