Ridderwinkel Dragonheart
De grootste ridderwinkel van Europa!
Mijn bestellijst
0 productenproductproducten
Bekijk bestelling
Product is toegevoegd aan de bestellijst
Terug naar overzicht
Pruissisch Cavelary Pistool 1850 DHBM-2367100600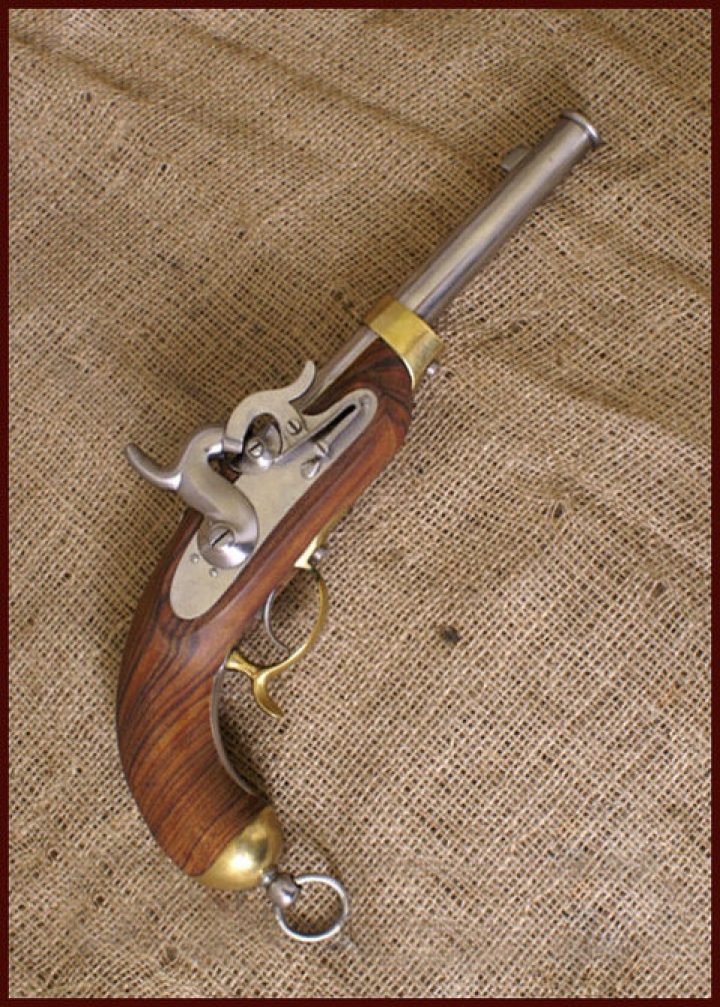 Pruissisch Cavelary Pistool 1850 DHBM-2367100600
€ 295.00
Plaats op bestellijst
Artikelcode: DHBM-2367100600
Prussian Model 1850 Cavalry Pistol

In 1849 the 'Königlich-Preußische Gewehrfabrique Potsdam-Spandau', the Royal Prussian Rifle Factory, got the order to make 15.000 pistols of the type M 1850. They weren't able to start working until 1850, since they had to build up needed technology first, and ended in 1853. The M 1850 has been totally redesigned for the Prussian cavalry and artillery and was the last single shot and smooth-barrelled muzzleloading pistol with percussion lock. French and American – e.g. Samuel Colt – had designed breech-loading pistols for long.

This beautiful replica is a perfect reproduction of its historical master: butt cap, barrel band and trigger are from brass, all other fittings are kept in the white. Even the percussion lock with the typical cock is true to original.

Our muzzleloader replicas are intended for decoration or reenactment. The muzzles have not been drilled, so the weapon is not functional.

A beautiful item for every collection and an indispensable accessory for re-enactors.

Details:
- Total length: approx. 38 cm
- Weight: approx. 1.2 kg
- Barrel length: approx. 22 cm
- . 15cal.