I.V.M. VERHUIZEN VAN DRAGONHEART, WORDEN ER TUSSEN 01-01-2021 EN 14-02-2021 GEEN BESTELLINGEN BEHANDELD. NA DEZE DATUM NEMEN WE ZO SPOEDIG MOGELIJK ALLES WEER DOOR VANUIT DE NIEUWE LOCATIE!

Ridderwebshop Dragonheart
Al meer dan 20 jaar een begrip in Europa!
Mijn bestellijst
0 productenproductproducten
Bekijk bestelling
Product is toegevoegd aan de bestellijst
Terug naar overzicht
Replika European Matchlock Musket 16e eeuws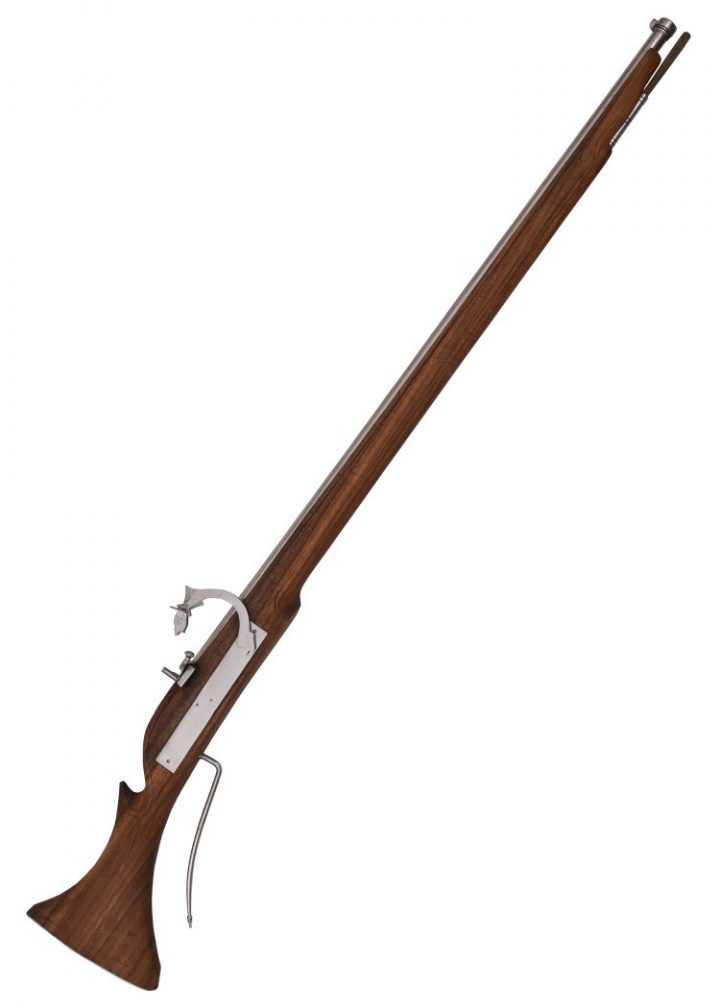 Replika European Matchlock Musket 16e eeuws
€ 699.00
Plaats op bestellijst
Artikelcode: DHBM-2341000701
European Matchlock Musket, 16th Century.
Muskets with matchlock were in use from the 15th century up to the 17th century by all European armies. They also were standard equipment for musketeers.
Before the invention of the matchlock it was necessary to put a burning match to the musket from the outside. Now it was clamped into the matchlock clamp. By means of a lever mechanism connected to the trigger the match was pressed onto the pan and lit the ammunition in the barrel. That meant that only one single person was able to operate the weapon. The rifleman had both hands free to hold the rifle. Beside this he was able to aim while pulling the trigger.
This reproduction of the early European Matchlock Musket is prefect for reenactment of the 16th and 17th century. It features a steel barrel with cannon muzzle and blade front sight. Its hardwood stock has decorative carving along its full length and a beautiful oil finish. The sear-type lock is true to the original in form allowing the cock to be lowered into the pan with a squeeze of the lever-style trigger.
Our firearm replicas are intended for decoration or re-enactment. The muzzles have not been drilled, so the weapon is not functional.
A beautiful item for every collection and an indispensable accessory for re-enactors.
Details:
- Total length: approx. 153 cm
- Weight: approx. 4.7 kg
- Barrel length: approx. 114 cm
- Bore: .72 cal