Ridderwinkel Dragonheart
De grootste ridderwinkel van Europa!
Mijn bestellijst
0 productenproductproducten
Bekijk bestelling
Product is toegevoegd aan de bestellijst
Terug naar overzicht
Romeinse Gril `Craticula`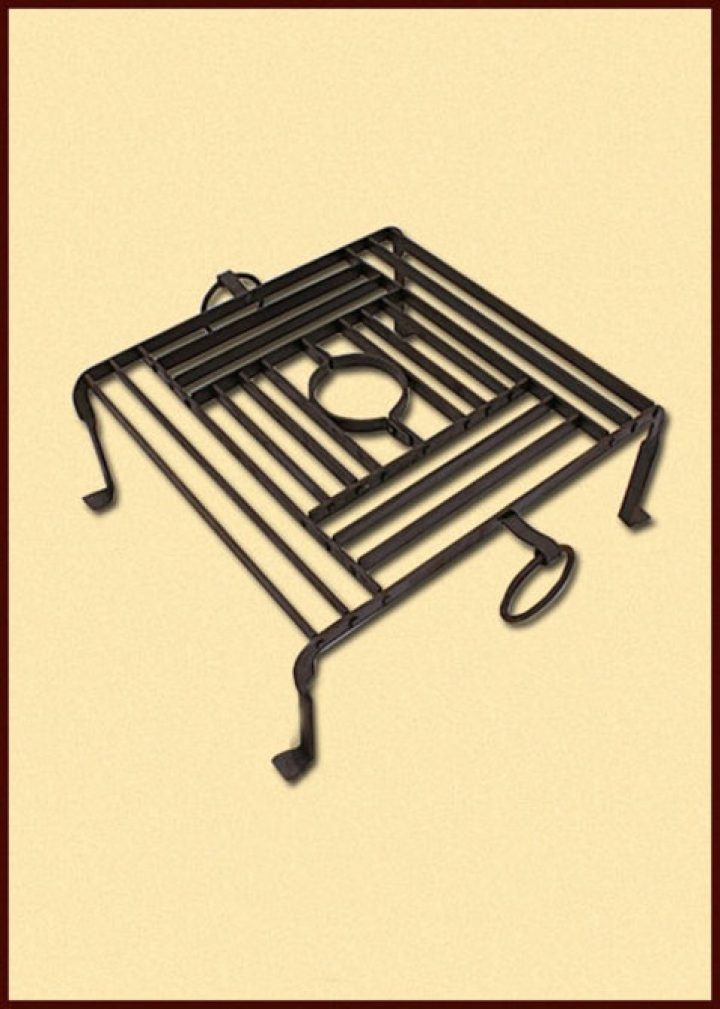 Romeinse Gril `Craticula`
€ 129.95
Plaats op bestellijst
Artikelcode: DHBMULF-CP-04
Roman Grill (Craticula).
Faithful replica of a late Roman gridiron (craticula) from Silchester, the Roman Calleva Atrebatum in England.

There is a round opening in the middle of the grid for a pan (patera) or pot (situla). All joints are riveted by hand.

Although the gridiron is definitely Roman, it is also suitable for medieval reenactment, since the shape and manufacture hardly changed.

Details

- material: steel

- measurements: approx. 59cm x 56 cm x 21 cm

- weight: approx. 7.5 kg


We recommend that you thoroughly clean this product before first use.