Ridderwebshop Dragonheart
Al meer dan 20 jaar een begrip in Europa!
Mijn bestellijst
0 productenproductproducten
Bekijk bestelling
Product is toegevoegd aan de bestellijst
Terug naar overzicht
Saxen, Vikingen en Noormannen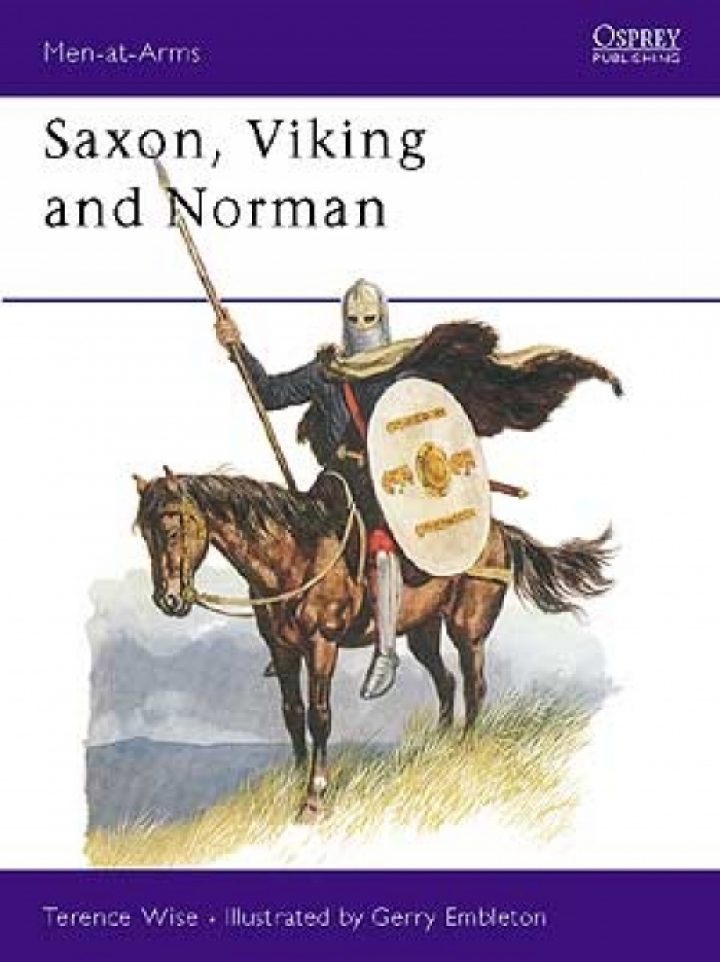 Saxen, Vikingen en Noormannen
€ 22.95
Plaats op bestellijst
Artikelcode: DHBM-2222453010
Saxon, Viking and Norman.
(Men-at-Arms 85)
Author: Terence Wise
Illustrator: Gerry Embleton
Paperback; March 1979; 48 pages
About this book:
If there is one thing we can be sure of concerning the Saxons, Vikings and Normans who inhabited the medieval world, it is that they were a good deal more advanced than some writings would have us believe. This fascinating book by Terence Wise explores the history, organization, clothing, equipment and weapons of Saxon, Viking and Norman peoples, covering wide-ranging topics such as Anglo-Saxon shields, Viking raiding ships and the organization of Norman armies.The absorbing and readable text is enriched by numerous illustrations and museum photographs with commentaries, plus eight superbly drawn full page colour plates by renowned military artist Gerry Embleton.
The Authors:
Terence Wise is one of Osprey's most popular authors. Terence has been a respected historical writer for more than 25 years. With numerous books and articles to his credit, he has contributed more than a dozen titles to the Men-At-Arms series, mainly on medieval subjects including studies of the military orders and the Wars of the Roses.
Gerry Embleton has been a leading illustrator and researcher of historical costume since the 1970s, and has illustrated and written Osprey titles on a wide range of subjects over more than 20 years. He is an internationally respected authority on 15th and 18th century costumes in particular. He lives in Switzerland, where since 1988 he has also become well known for designing and creating life-size historical figures for museums.
Contents:
# Introduction
# The Saxons
# The Vikings
# The Normans
# The Plates