Ridderwinkel Dragonheart
De grootste ridderwinkel van Europa!
Mijn bestellijst
0 productenproductproducten
Bekijk bestelling
Product is toegevoegd aan de bestellijst
Terug naar overzicht
Spaanse Flintlock Musket uit 1752-1757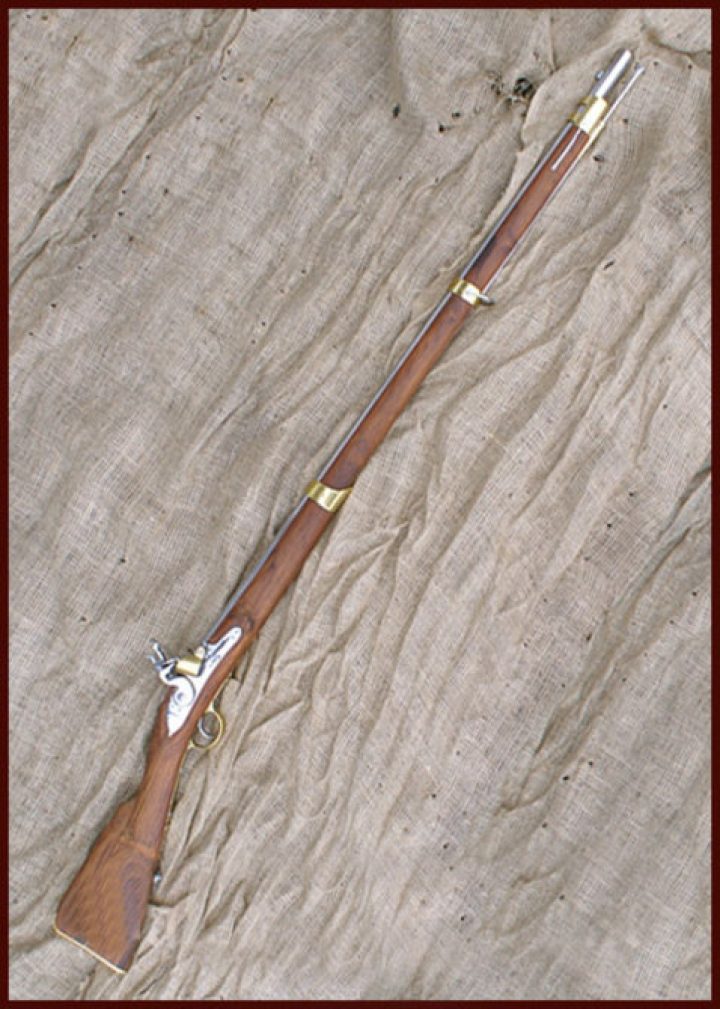 Spaanse Flintlock Musket uit 1752-1757
€ 549.95
Plaats op bestellijst
Artikelcode: DHBM-2367106300
Replic. Spanish Flintlock Musket 1752/57.
In 1700, a new king of French descent, Philip V, came to the throne of Spain.

Styles started changing in all areas of life including weapons.

The first Spanish flintlock musket came out in 1752, a weapon which combined the best features of the earlier muskets developed in France and Spain.

The musket saw service with the Spanish troops especially during their operations in Central and South America in the 18th century.



Our replica of the Spanish musket 1752/57 shows all distinctive features of this outstanding weapon: the brass fittings, which were used since 1757, build a beautiful contrast to the dark brindled shaft, which is curved beautifully around the lock plate.

The barrel is of special shine and has a bayonet cap.

The ring-shaped top-jaw screw announces the Spanish provenance.



Our flintlock replicas are intended for decoration or reenactment.

The muzzles have not been drilled, so the weapon is not functional.

An expert gunsmith however is able to drill the muzzle and let the weapon be inspected by a gun barrel proof house.



A beautiful item for every collection and an indispensable accessory for re-enactors.



Details:

- Total length: approx. 145 cm

- Weight: approx. 4.6 kg

- Length of barrel: approx. 105 cm

- .69 cal.