Ridderwinkel Dragonheart
De grootste ridderwinkel van Europa!
Mijn bestellijst
0 productenproductproducten
Bekijk bestelling
Product is toegevoegd aan de bestellijst
Terug naar overzicht
United States Springfield musket uit 1795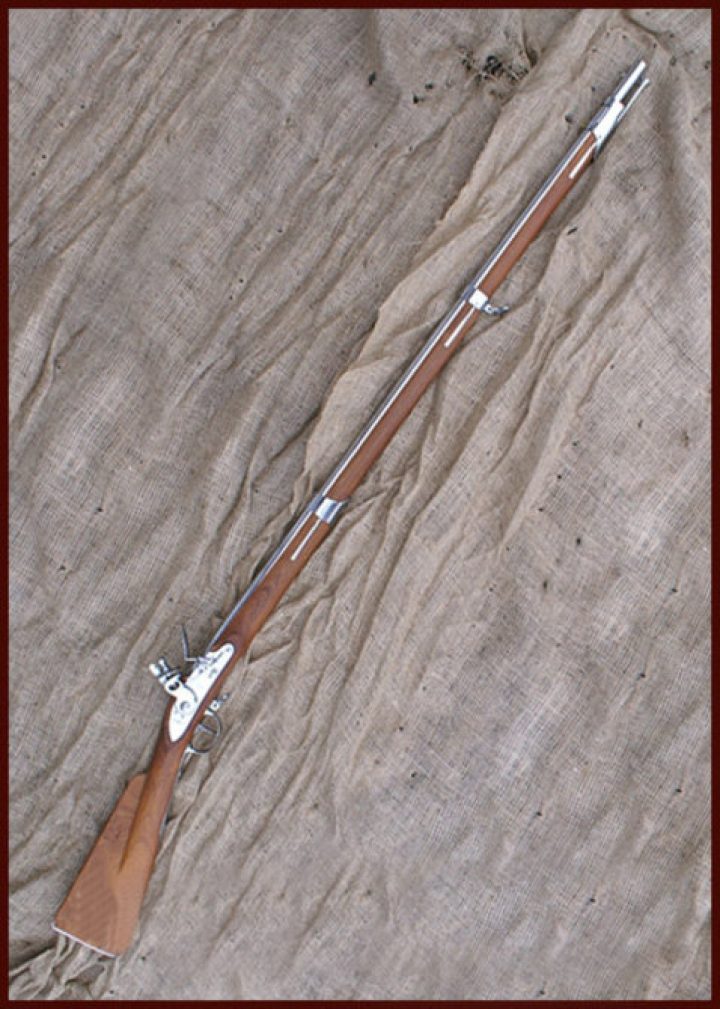 United States Springfield musket uit 1795
€ 565.00
Plaats op bestellijst
Artikelcode: DHBM-2367106500
Replic Springfield Flintlock Infantry Musket - United States 1795.
The 1795 Springfield Musket was officially the first musket produced in the USA.

Controls of the American weapon stocks in 1793 showed that the reserves were completely insufficient.

So President Washington commanded the production of muskets of the type Charleville, which had been imported from France during the American Revolution.

After a few initial difficulties the Springfield Armory in Massachusetts produced more than 80.000 exemplars of this musket between 1795 and 1814.

Also the second great armory of America, Harper's Ferry, produced such weapons.

They made about 75.000 exemplars from 1800 to 1815.



These muskets have been used especially during the War of 1812 which resulted from long lasting conflicts between America and Britain.

In his declaration President James Madison mentioned the impressment of American sailors into the Royal Navy as well as the continued encroachments upon American trading ships.

This weapon has also been used during the first transcontinental expedition, the Lewis-and-Clark-expedition.



This replica represents the perfect elegance of its master: elegant wooden stock, authentic flintlock and fittings from steel.



Our flintlock replicas are intended for decoration or reenactment.

The muzzles have not been drilled, so the weapon is not functional.



A beautiful item for every collection and an indispensable accessory for re-enactors.



Details:

- Total length: approx. 152.5 cm

- Barrel length: approx. 112 cm

- Weight: approx. 4.3 kg

- Bore: .69 cal.