Ridderwebshop Dragonheart
Al meer dan 20 jaar een begrip in Europa!
Mijn bestellijst
0 productenproductproducten
Bekijk bestelling
Product is toegevoegd aan de bestellijst
Terug naar overzicht
Viking Buideltas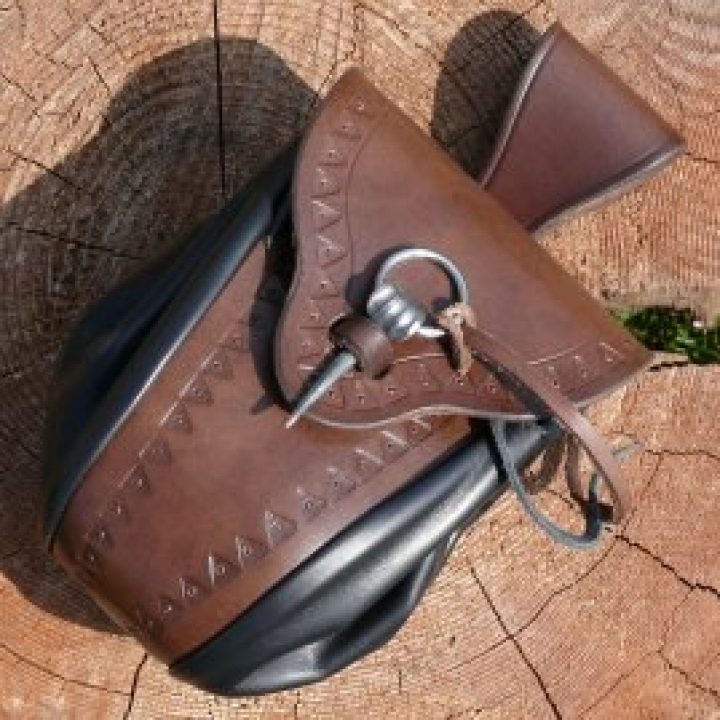 Viking Buideltas
€ 75.95
Plaats op bestellijst
Artikelcode: HVMAK-8055
The period Viking bag was inspired by a bag from the high period of the Viking glory.
It comes from northern Denmark (from the Mors region) from the end of the 9th century.
The Viking bag with a wrought pin II is worn suspended from the belt via a loop that is attached to the bag's rear side.
The bag fits the belt's width of up to 8 cm.
Dimensions of the Viking bag with a wrought pin.

The bag's height is 21 cm
The bag's width is 12 cm
The bag's depth is 8 cm

Please note:
This product is made by hand from genuine leather.
This is a purely natural material.
Minor differences in the colour and surface texture are its natural characteristics.
These small imperfections do not decrease the value of the product.
Each piece is to some extent an original.