Ridderwebshop Dragonheart
Al meer dan 20 jaar een begrip in Europa!
Mijn bestellijst
0 productenproductproducten
Bekijk bestelling
Product is toegevoegd aan de bestellijst
Terug naar overzicht
Viking Sabel 10e-11e eeuws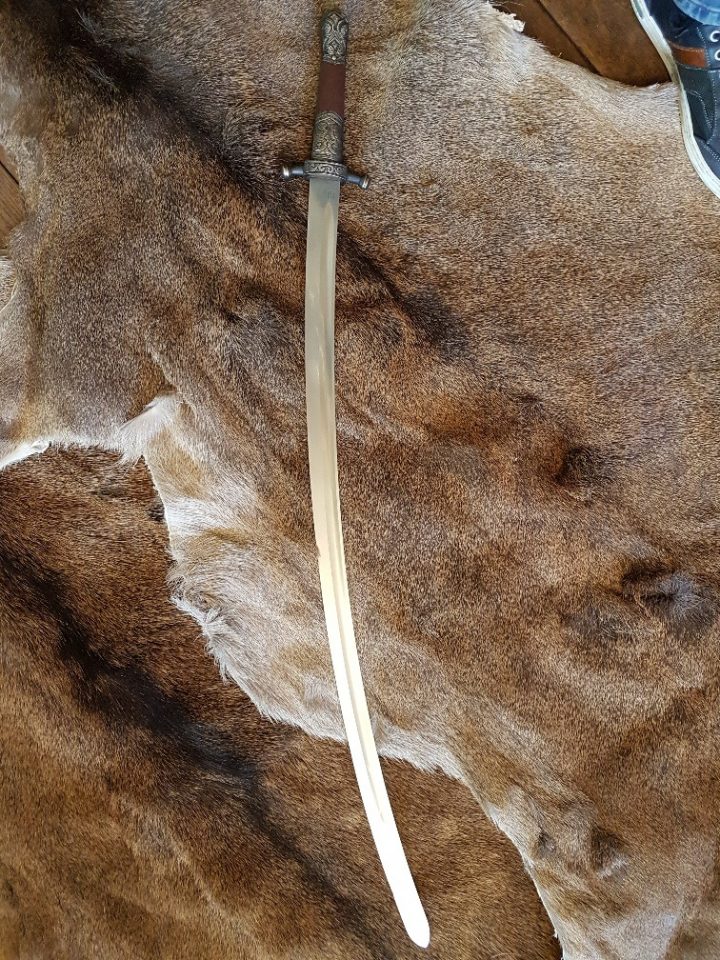 Viking Sabel 10e-11e eeuws
€ 465.00
Plaats op bestellijst
Artikelcode: HMP-1106
Russian Viking Sabre.
Sabre similar to an origin found in Goczew (Russia). Characteristic, downward bented cross and quite heavy pommel makes this product very well balanced.
That is why it is fast and handy.
Forged mat blade and polished blade has no sharp edges and is full battle ready.
total length ca.97 cm

blade lenght ca.82 cm
length of cross ca.9 cm
blade's curve ca.4,5 cm
blade width at cross ca.3,2 cm
weight ca.900 gram
Levering is zonder schede.