Ridderwinkel Dragonheart
De grootste ridderwinkel van Europa!
Mijn bestellijst
0 productenproductproducten
Bekijk bestelling
Product is toegevoegd aan de bestellijst
Terug naar overzicht
Viking Schoenen 9-10e eeuws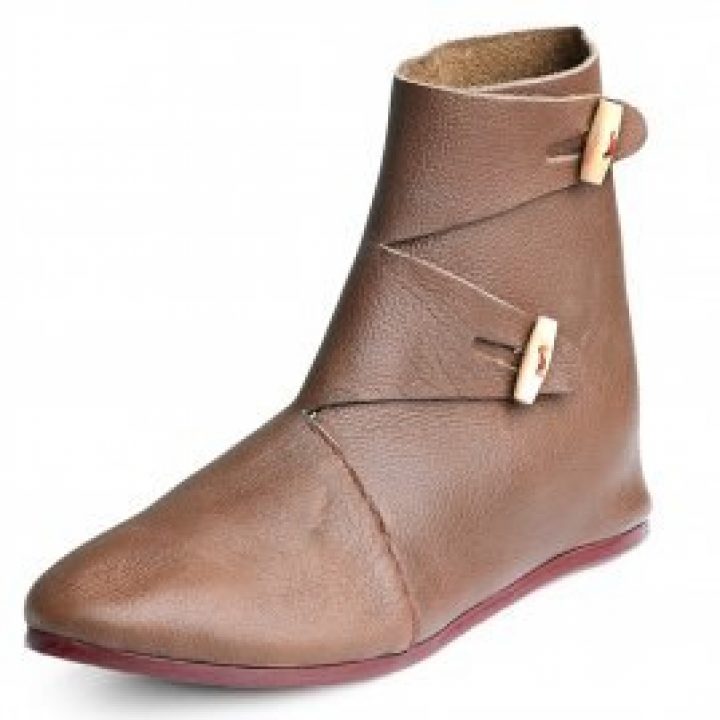 Viking Schoenen 9-10e eeuws
€ 112.95
Plaats op bestellijst
Artikelcode: TJMH-SH0922
Fruhmittelalterliche Wikingerschuhe in Mass 37 bis 47.
This boots are based on archaeological findings made in York, aged between the 9th and 10th centuries.
Manufactured with the highest quality leather, this boots are perfect for reenactment due to its high durability and comfortability, maintaining its shape even under the highest conditions.
Specifications:
8mm thick leather sole.
This item is made from natural leather.
It may have small marks on its surface, imperfections or won´t be 100% homogeneous.
Roughness and color may vary from piece to piece.
The dying process is made using traditional techniques so final colour may vary depending on leather´s original tone.