Ridderwebshop Dragonheart
Al meer dan 20 jaar een begrip in Europa!
Mijn bestellijst
0 productenproductproducten
Bekijk bestelling
Product is toegevoegd aan de bestellijst
Terug naar overzicht
Viking Tas 10e eeuws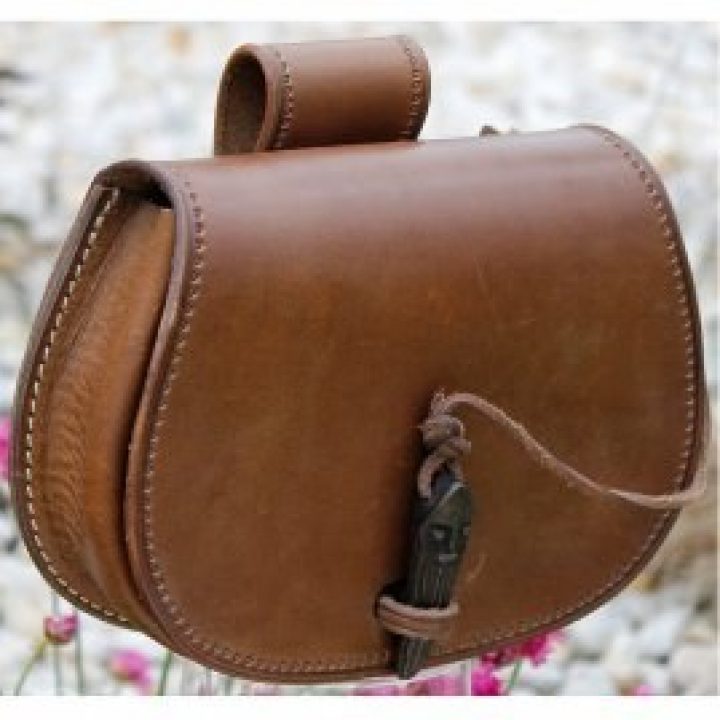 Viking Tas 10e eeuws
€ 99.95
Plaats op bestellijst
Artikelcode: hvmak-8073
Wikinger Tasche 10Jh.
This bag with the Viking appearance and decoration dates back to the end of the 10th century.
It is especially popular with fans of living history. The bag is made of 2-3 mm thick smooth cowhide.
It is worn suspended from the belt via a wide loop.
The bag's flap is decorated along its edge with fine and simple ornamentation based on Viking samples.
The Leather Viking bag Thoralf is closed with a bone antler into which the head of a Viking warrior has been engraved.
If you wish a version with a colour different from the photo please specify this in your order.
However take into account that due to use of natural materials and mordants the colour hues of your bag may slightly differ from the hues shown in the photo.

Dimensions of the leather Viking bag:

The bag's height is 13.5 cm
The bag's width is 18.5 cm
The bag's depth is 3.5 cm

Please note:
This product is made by hand from genuine leather.
This is a purely natural material.
Minor differences in the colour and surface texture are its natural characteristics.
These small imperfections do not decrease the value of the product.
Each piece is to some extent an original.