NU VELE AANBIEDINGEN BIJ DRAGONHEART.........KLIK SNEL OP DE CATEGORIE AANBIEDINGEN!!

Ridderwebshop Dragonheart
Al meer dan 20 jaar een begrip in Europa!
Mijn bestellijst
0 productenproductproducten
Bekijk bestelling
Product is toegevoegd aan de bestellijst
Terug naar overzicht
Viking Zwaard 9e - 10e eeuws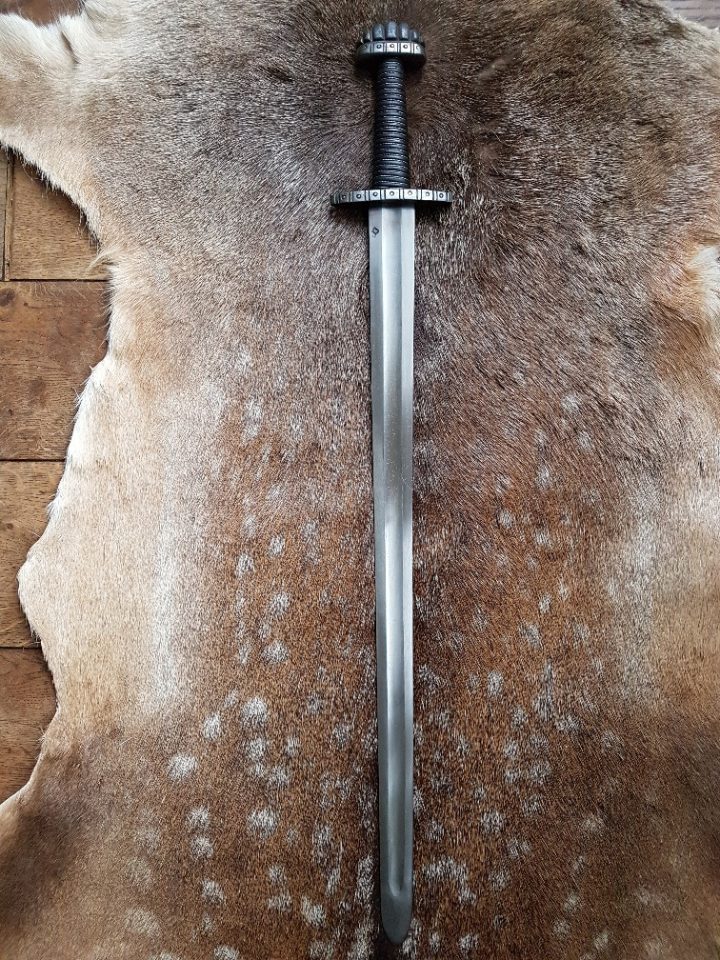 Viking Zwaard 9e - 10e eeuws
Vanaf € 255.00
Plaats op bestellijst
Artikelcode: HVMO-3524
Battle Ready Viking sword.
This Viking sword was used by Viking warriors from northern Europe in the time from the 9th to the 11th century. It corresponds with the type K after Petersen.

The blades were usually imported from the Franco-Germanic territories.

The hilts were made by the Nordic craftsmen.

Source: Eduard Wagner (ISBN: 80-86858-03-0)

Specifications of the Viking sword:

Blade from spring steel CSN 14260 (Din 54SiCr6 | GOST 60S2CHA)

Hardness of the blade 54-56 HRC

milled and ground blade

hilt decorated with ornaments

871 mm Overall length

692 mm Blade length

45 mm Blade width at base

119 mm Length of the cross-guard

1520 g Approx. weight

This type of swords was used by the Viking warriors in the time from 9th to 11th century.

The blades originated often in the Frankish-Germanic territories, the hilts were usually made by Nordic craftsmen.

Specifications vary from piece to piece; all stated data are to be understood as approximate.

The blade is made out of hardened and tempered high carbon spring steel that is not stainless.

The guard and pommel is made of steel.

The practical | battle-ready version of this sword has a blunt edge ( 2-3 mm ) and rounded point.

Such sword was designed to be drawn in a battle or in a stage combat show.