Ridderwinkel Dragonheart
De grootste ridderwinkel van Europa!
Mijn bestellijst
0 productenproductproducten
Bekijk bestelling
Product is toegevoegd aan de bestellijst
Terug naar overzicht
Viking Zwaard met schede deko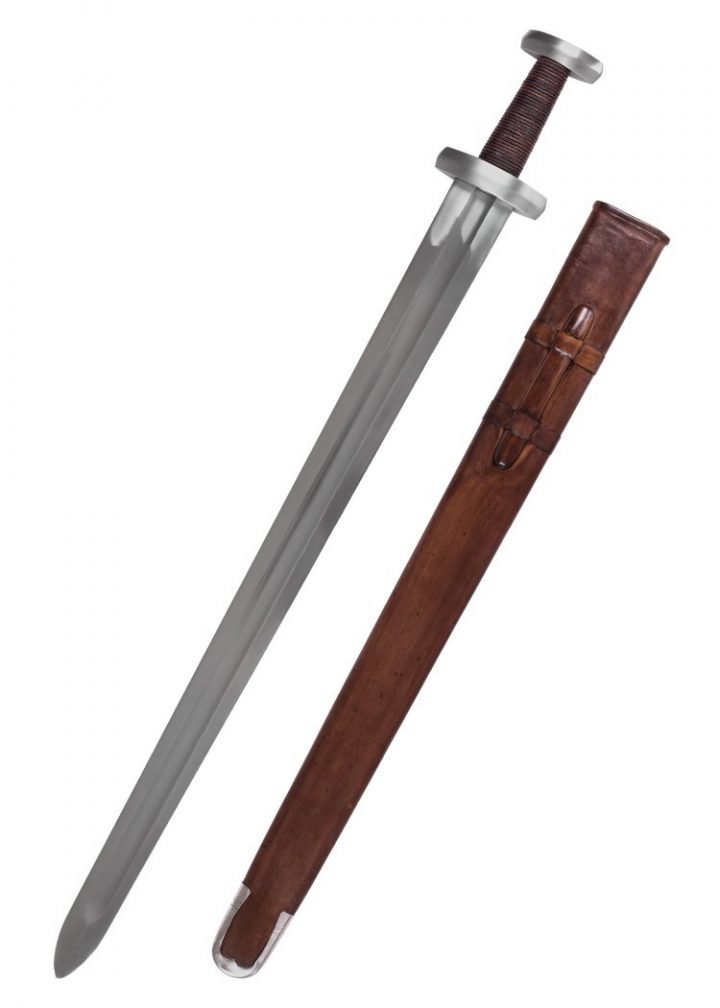 Viking Zwaard met schede deko
€ 119.95
Plaats op bestellijst
Artikelcode: DHBM-0180001818
Viking Hurum Sword, Regular Version.
Basierend auf dem Design klassischer Wikingerschwerter bietet das Hurum Wikingerschwert eine breite Klinge aus EN45 Federstahl und verfügt über eine ausgeprägte Hohlkehle, welche dem Schwert große Elastizität und zugleich Leichtigkeit verleiht. Die Schneiden sind nicht geschärft und die Spitze ist abgerundet. Die kurze Parierstange sowie der Knauf bestehen aus Stahl.
Der Griff des Schwertes ist mit Lederschnur umwickelt. Das Schwert kommt mit einer sehr schönen Holz-Lederscheide mit Holzbügel als Gürtelschlaufe (für max. 5 cm breite Gürtel). Die Scheide besitzt ein Ortblech aus Stahl.
This is the regular edition of this Viking sword. The same sword is also available as practical blunt version, with blunt edges and a rounded tip: Product No. 0180001806.
Details:
- Blade material: spring steel EN45
- Overall length: approx. 93 cm
- Blade length: approx. 78 cm
- Max. blade width: approx. 58 mm
- Including leather-wrapped wooden scabbard
- Regular edition. Also available as practical blunt version: Product No. 0180001806
- Weight (without scabbard): approx. 1311 g
Specs may slightly vary from piece to piece.