NU VELE AANBIEDINGEN BIJ DRAGONHEART.........KLIK SNEL OP DE CATEGORIE AANBIEDINGEN!!

Ridderwebshop Dragonheart
Al meer dan 20 jaar een begrip in Europa!
Mijn bestellijst
0 productenproductproducten
Bekijk bestelling
Product is toegevoegd aan de bestellijst
Terug naar overzicht
​Vikings Zwaard van Lagertha Lothbrock uit Vikings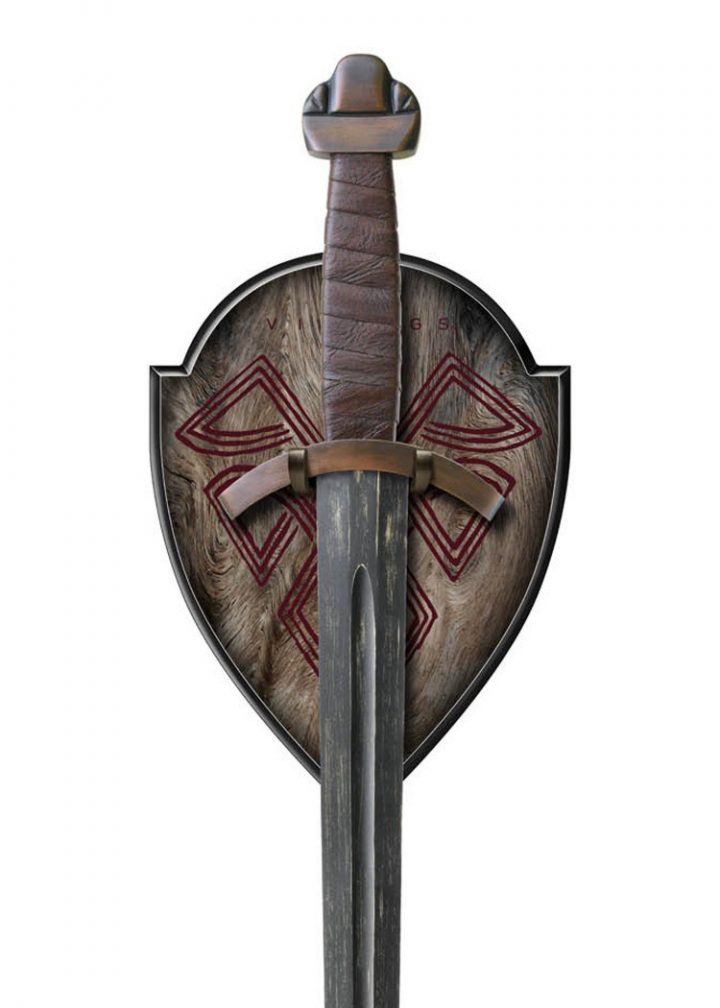 ​Vikings Zwaard van Lagertha Lothbrock uit Vikings
€ 325.95
Plaats op bestellijst
Artikelcode: DHBMVW-SH8001
Vikings - Schwert der Lagertha Lothbrock aus Viking.
Lagertha, the beautiful Viking shield maiden, has risen to power with her strength and cunning to become the Earl of Hedeby. She is also a ferocious fighter for her brethren. Lagerthas favorite weapon is not an axe as her former husband Ragnar prefers, but a hand-forged battle-worn sword that has seen many victories against her enemies. Time and again Lagertha has proven her worth as a raider and demonstrated her skill as a leader, she is truly a great Viking Warrior.
The Sword of Lagertha is based on the actual television prop and has been antiqued to replicate the time period. The sword features a pommel, guard and black blade cast in stainless steel, leather wrapped handle, display plaque and a Certificate of Authenticity.
Details:
- Klingenmaterial: 420 Edelstahl, schwarz
- Griffmaterial: gegossener Zink
- Gesamtlänge: ca. 91,80 cm
- Gewicht: ca. 1225 g
- Wanddisplay: Holz mit Wikingerdarstellungen in Wassertransferdruck
- Inklusive Echtheitszertifikat