Ridderwebshop Dragonheart
Al meer dan 20 jaar een begrip in Europa!
Mijn bestellijst
0 productenproductproducten
Bekijk bestelling
Product is toegevoegd aan de bestellijst
Terug naar overzicht
Wapens van Floki van Vikings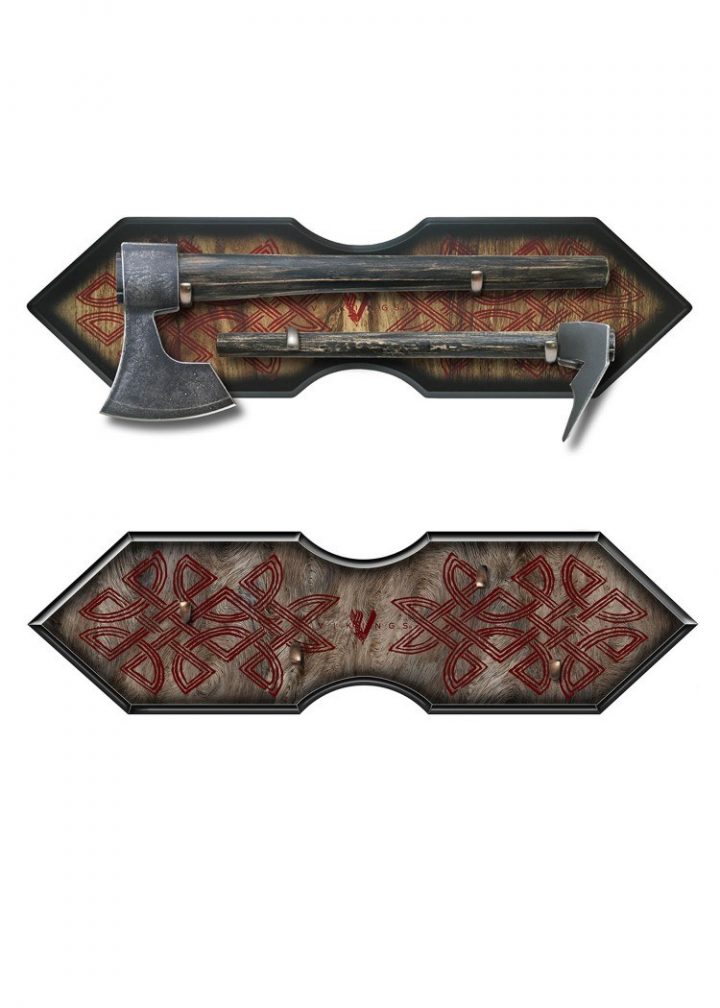 Wapens van Floki van Vikings
€ 299.95
Plaats op bestellijst
Artikelcode: DHBM-VW-SH8003
Waffen des Floki aus Vikings.
Floki is a genius ship builder and he designs and builds the prototype of the new generation of Viking ships which can sail across the open ocean but also up the shallowest of rivers.
Without Floki, Ragnar would have never been able to fulfill his dreams of discovering new lands and new civilizations. Flokis choice of weapons are an extension of his craft: the axe and adze.
These are the tools he uses while constructing his boats and both are with him during battle, as well.
Details:

- Klingenmaterial: 2Cr13 Edelstahl
- Griffmaterial: Eschenholz
- Gesamtlänge Axt: ca. 47,0 cm
- Gesamtlänge Breitbeil: ca. 36,85 cm
- Gesamtgewicht: ca. 1815 g
- Wanddisplay: Holztafel
- Inklusive Echtheitszertifikat